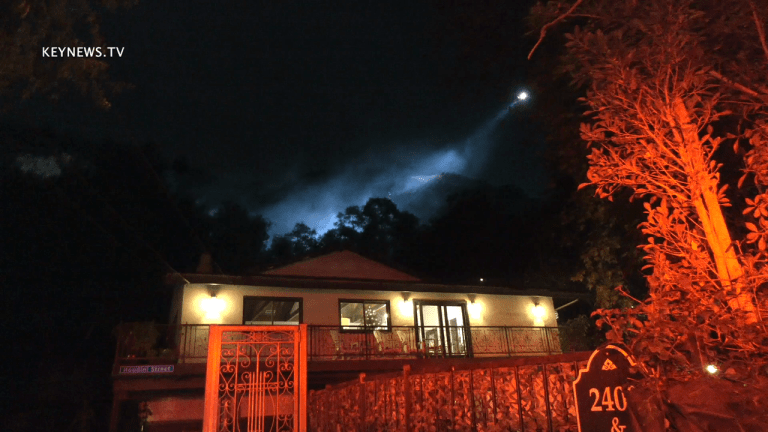 Hollywood Hills Brush Fire at Houdini Estate
Firefighters extinguish a brush fire on the property of the Houdini Estate in the Laurel Canyon area of Hollywood Hills.
Los Angeles: LAFD responded to a call of a brush fire at the Houdini Estate at 2400 Laurel Canyon Boulevard on December 24, 2020, at 7:09 p.m. Upon arrival, firefighters discovered a 15' x 20' shed fully involved in flames behind a home. The flames were fanned by light winds into a small amount of nearby grass and vegetation. A series of strategic water drops by quickly deployed LAFD helicopters stopped the flames from moving beyond a 50' x 50' area and entering heavier brush, as ground crews fully contained the fire. 120 LAFD firefighters contained the blaze in 54 minutes, with no reported injuries, structure damage, or evacuation orders. The cause of the fire is under investigation.
​
Keith Johnson Photojournalist, Key News Network