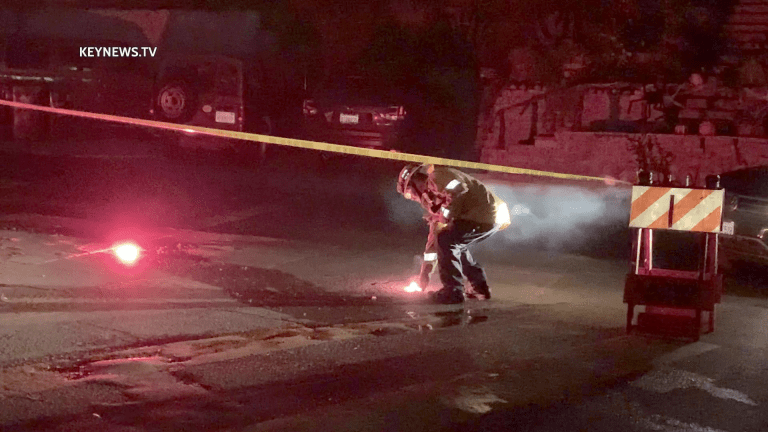 Hollywood Hills Wind-Driven Power Outage
Arcing power lines cause a power outage in parts of Laurel Canyon on a predicted gusty Monday evening.
Los Angeles: Los Angeles Fire Department Station 97 responded to arcing power lines  in Laurel Canyon during a predicted high wind event that was occurring around the Southland Monday, Oct. 11. 
According to a firefighter at the scene, residents in the area of lower Wonderland Avenue called the fire station around 5:30 p.m. reporting loud arcing sounds. Small sparks were visible as a tree branch rubbed against power lines during strong wind gusts. Around that time, power flickered on and off a few times, then off for a duration of approximately 4 hours for many residents in the surrounding area.
Firefighters closed Wonderland Avenue at Laurel Pass to prevent vehicles from traveling in the area of the arcing power lines that were located just above the entrance of the upper parking lot of Wonderland Avenue Elementary School on the 8500 block of Wonderland Avenue.
Firefighters remained at the scene monitoring the situation until the Los Angeles Department of Water and Power could arrive. Around 8:30 p.m., LADWP crews arrived at the location to address the overhanging branch and power lines. Power gradually returned to the affected streets by approximately 10:00 p.m.