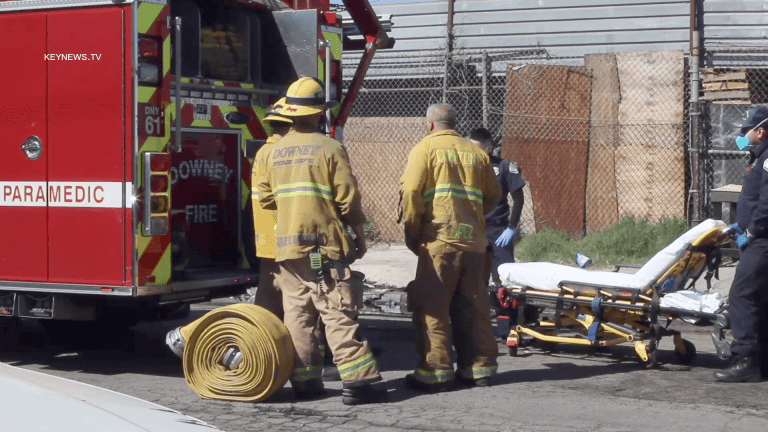 Injured Firefighter Transported to Hospital Due to Massive Fire in Compton
One injured firefighter was transported to a local hospital from location of fire at H&H Pallets on East Weber Ave.
Compton: A fire was reported around 4:45 a.m. Friday, Feb.26, near Santa Fe and Weber Avenues that quickly sent up a huge plume of black smoke that could be seen for miles. A firefighter requested help and an ambulance at the scene around 12:52 p.m at H&H Pallets located at 538 East Weber Avenue. He was seen walking over to a Downey Fire Engine, sat down, removed his gear and used an ice pack on his knee. He was later transported by ambulance 1711 to a nearby hospital. His conditions is unknown. Compton, Long Beach and Los Angeles County fire departments were all at the location working to contain the flames.
​
Oscar Sol Photojournalist, Key News Network