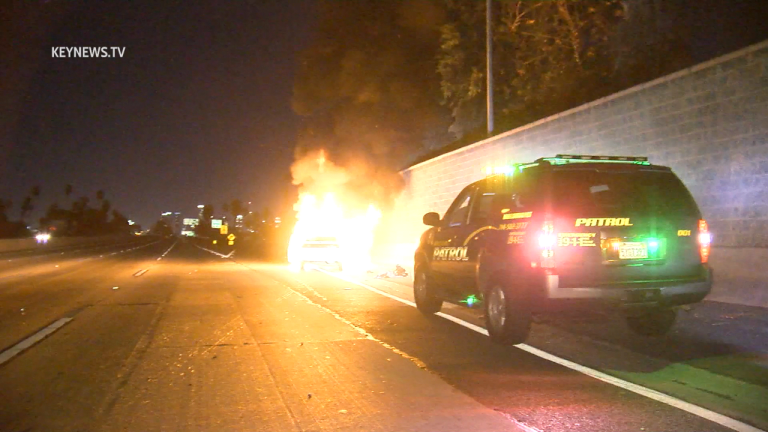 Injured Victim in Fiery Freeway Crash Found with Gun
After a two-vehicle collision on southbound 101, security officer recovers a gun from injured victim.
Los Angeles: A man was injured in a fiery crash, and a weapon was recovered from his person Friday, Jan. 15, 2021, at 3:31 a.m. The two-vehicle traffic collision occurred on the 101 southbound just south of Santa Monica Boulevard. LAFD and CHP responded and located the accident with one victim suffering from a possible broken leg. The victim was also found with a gun in his possession recovered by a security officer who arrived and rendered aid. The pistol was handed to CHP Officers at the scene. LAFD transported the injured victim after the fire was extinguished.
​
Zak Holman Photojournalist, Key News Network