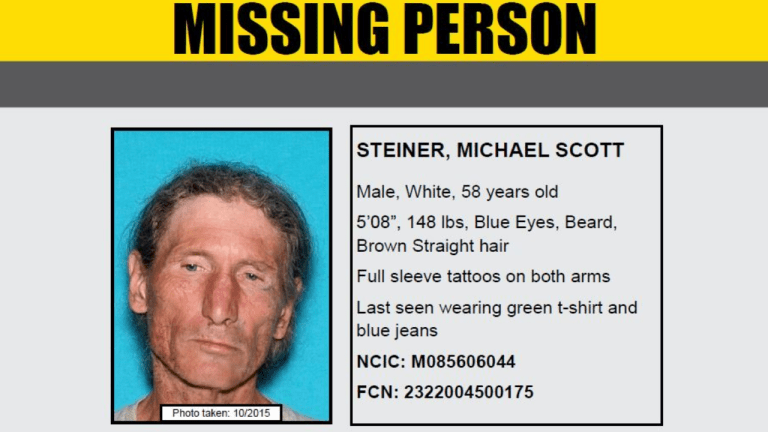 Investigators Seeking Public's Help Locating Male Missing Since December
Resident of Rowland Heights was last seen December 23, 2019.
The Missing Persons Investigators of the Los Angeles County Sheriff's Department are seeking the public's help in locating Michael Scott Steiner who has been missing since December 23, 2019, where he was last seen at 4:00 p.m. on the 2500 block of Doubletree Lane in Rowland Heights.
His loved ones have not seen or heard from him and are very concerned. They are asking for the public's help in locating him.
Michael Steiner is a 58-year-old White male, 5 feet 8 inches tall, 148 pounds, with brown hair, blue eyes, and possibly a beard. He was last seen wearing a green t-shirt, blue jeans, and has full sleeve tattoos on both arms.
Anyone with information is encouraged to call LASD's Missing Persons Unit at (323) 890-5500. To provide information anonymously, call "Crime Stoppers" at (800) 222-TIPS (8477), or by using the website. http://lacrimestoppers.org
​
​