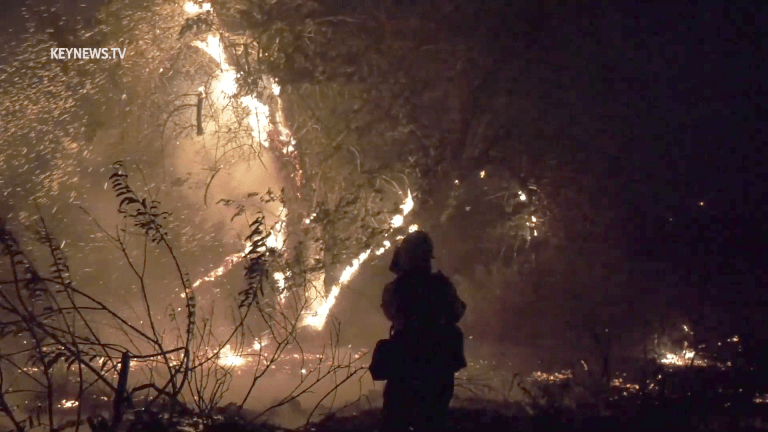 Irwindale Wind-Driven Brush Fire
High winds in many areas of SoCal Tuesday night fueled an Irwindale brush fire at the 210 and 605 Freeways.
Irwindale: Around 9:04 p.m. Tuesday, Mar.23, 2021, Los Angeles County Fire Department Division 2 responded to a three acre brush fire at the 210 and 605 Freeways at the Santa Fe Dam. It took approximately an hour for 50 firefighters and seven engines on the scene to achieve knockdown with the challenge of high winds blowing through the area. LACoFD checked the homeless encampments in the area and is investigating the cause of the fire. LACoFD Battalion Chief Munoz was interviewed on location.
​
Jack Reynolds Photojournalist, Key News Network