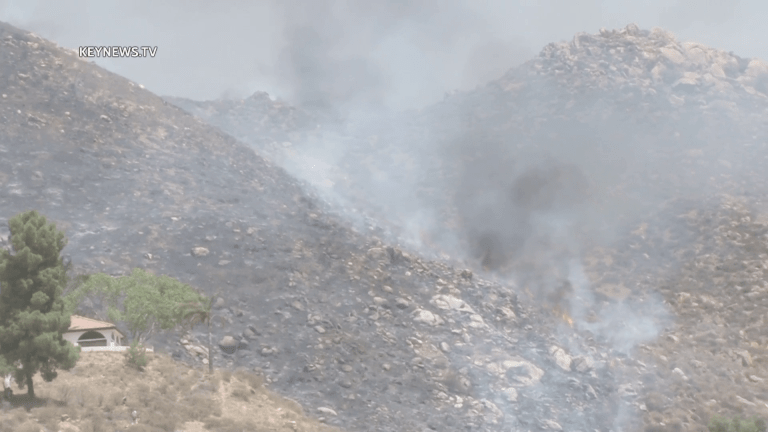 "Kathryn" Vegetation Fire Burns in Hemet
Firefighters battled the "Kathryn Fire" in windy, hot, southeast Hemet on Tuesday afternoon.
Hemet: At 1:30 p.m. Tuesday, June 15, 2021, Cal Fire/Riverside County Fire Department received reports of a vegetation fire on Cora Lee Lane. First units arrived on scene reporting between 5-15 acres burning at a moderate rate of spread. Temperatures around 110 degrees and breezy conditions helped fuel the flames. Three American Medical Response (AMR) ambulances were requested to the scene for three firefighters suffering heat exhaustion and one additional ambulance to stage at the command post due to the extreme heat.
Cal Fire/Riverside County Fire Department updated the "Kathryn Fire" at 3:30 p.m. stating that the forward spread stopped. At that time, 25% of the fire had been contained at around 15 acres. Power lines were reported to be down. 150 firefighters were reported to be on the scene along with cooperating agencies.
Eric Lentz Photojournalist, Key News Network