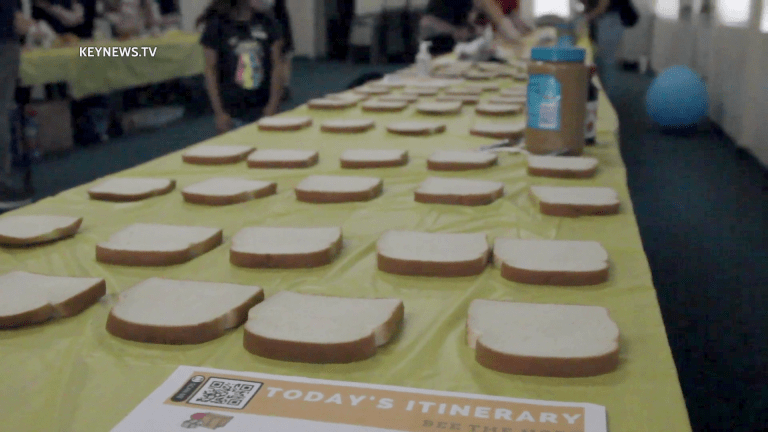 Kids Make Sandwiches to Help Feed the Homeless
Around 750 sandwiches were made by kids to help feed the homeless at a Saturday event organized by Bee The Hope.
Reseda: Bee The Hope organized a "making lunch packs for the homeless" event with a focus on teaching kids to give back. The event started at 1:00 p.m. Saturday, July 10, 2021, at New Horizon Church at 8055 Reseda Boulevard in Reseda, and was posted on Bee The Hope's Facebook page. 
Some who attended the event brought boxes, bags and food. About 750 sandwiches were made by kids. All sandwiches were donated to Hope of the Valley Rescue Mission. 
Oscar Sol Photojournalist, Key News Network