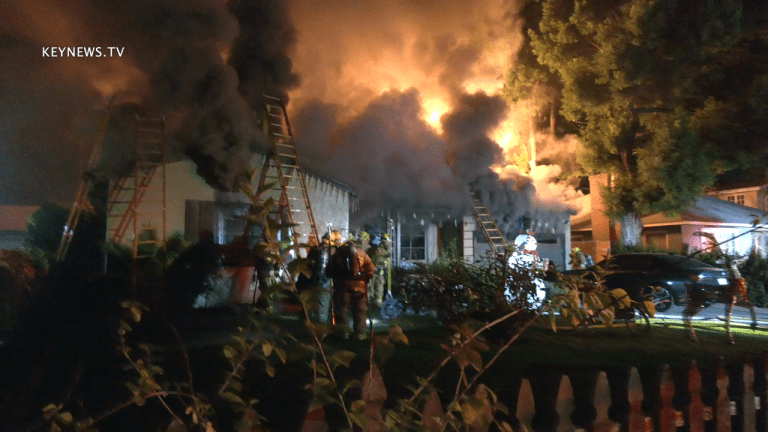 LAFD Battled Blaze at Sherman Oaks Home
Firefighters extinguished burning Sherman Oaks home, while preventing the spread to exposed buildings.
Sherman Oaks: LAFD responded to a structure fire at 11:48 p.m., Wednesday, December 30, 2020, on the 15100 block of Weddington Street. The one-story single family home exhibited heavy fire and smoke and exposed buildings on two sides. According to LAFD, the flames were extinguished by 26 firefighters in 26 minutes with no injuries reported. Firefighters prevented the fire from spreading to the exposed buildings. The cause and estimated loss will be determined. No further details at this time.