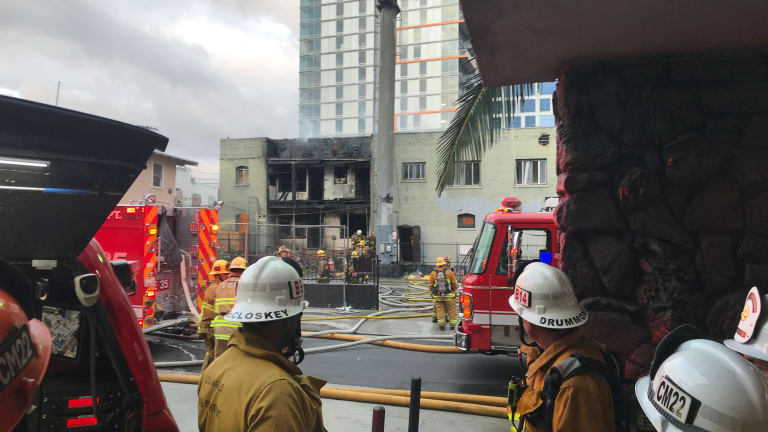 LAFD Battled Blaze for Second Time at Same Location in Hollywood
LAFD responded to a vacant building engulfed in flames on Monday, that also burned in August, 2019.
Hollywood: Monday, March 1, 2020, at 4:40 p.m., the Los Angeles Fire Department responded to the scene of a structure fire at 6015 W Sunset Boulevard. The boarded, vacant 2-story center hallway apartment building was engulfed in flames. Sunset Boulevard, between Gower and Bronson, was closed during the incident while firefighters battled the blaze.
​
​
89 firefighters fought to keep the flames from spreading to nearby buildings. This same building previously burned on August 31, 2019, and took firefighters the same amount of time then, as now to confine the flames in 44 minutes. Neither fire at the location resulted in injuries, and both fires are under investigation.
​
​
​
Los Angeles Fire Department photos