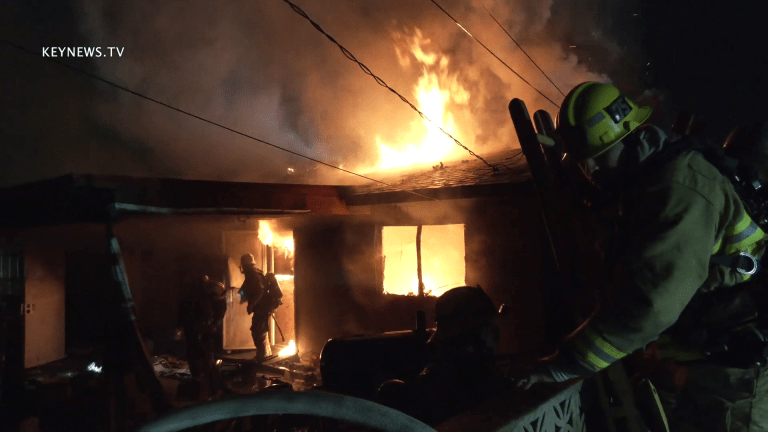 LAFD Battled Blaze in Boarded Vacant Home in Pacoima
A vacant home was engulfed in flames on N. Fellows Avenue early Wednesday morning.
Pacoima: At 2:20 a.m. Wednesday, Feb.10, the Los Angeles Fire Department responded a structure fire on the 11000 block of N. Fellows Avenue in Pacoima. Firefighters fought the heavy fire in mainly in defensive mode because the interior posed a danger to the firefighters. According to LAFD, 26 firefighters took 43 minutes to confine and extinguish the fire. The vacant, boarded, one-story home was the site of a previous fire. No injuries were reported. The cause of the fire is under investigation.
​
Keith Johnson Photojournalist, Key News Network