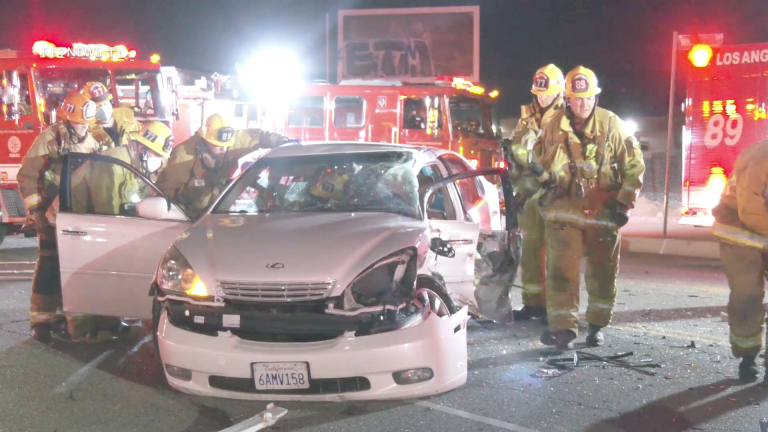 LAFD Extricated Trapped Female Victim in Sun Valley 2-Vehicle Collision
Female victim was extricated and transported to a hospital after 2-vehicle collision on North San Fernando Road.
Sun Valley: Around 12:35 a.m., Saturday, Feb.27, the Los Angeles Fire Department responded to a 2-vehicle collision on the 8100 block of North San Fernando Road. When firefighters arrived, they located a trapped female in one of the vehicles and used tools to cut away the driver's side door to extricate her from the car. The female was transported to a local hospital. Los Angeles Police Department Valley Traffic division is investigating the incident.
​
Keith Johnson Photojournalist, Key News Network