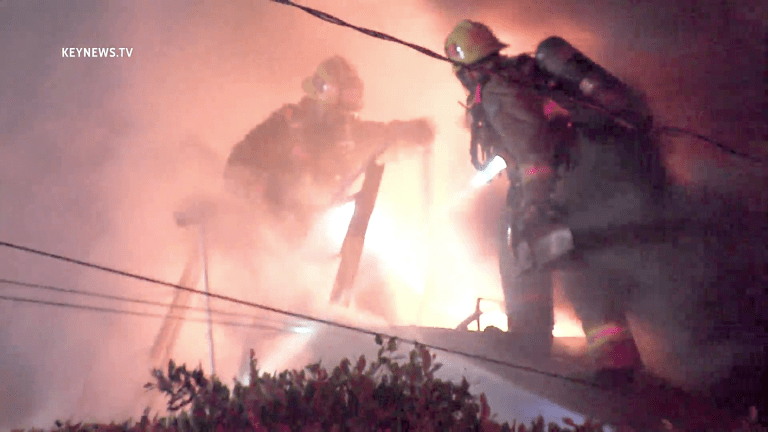 LAFD Fought Blaze at San Fernando House Fire
LAFD battled heavy smoke and flames on rooftop of home in San Fernando.
San Fernando: At approximately 6:18 p.m. Saturday, Feb.20, the Los Angeles Fire Department responded to a single family home structure fire on the 1100 block of Coronel Street. One of the firefighters on the roof was fully surrounded by fire while another firefighter was trying to help him move away from the flames. No major injuries to the firefighter were reported. Knockdown was achieved approximately 15 minutes later.
​
Andrew Gonzalez Photojournalist, Key News Network