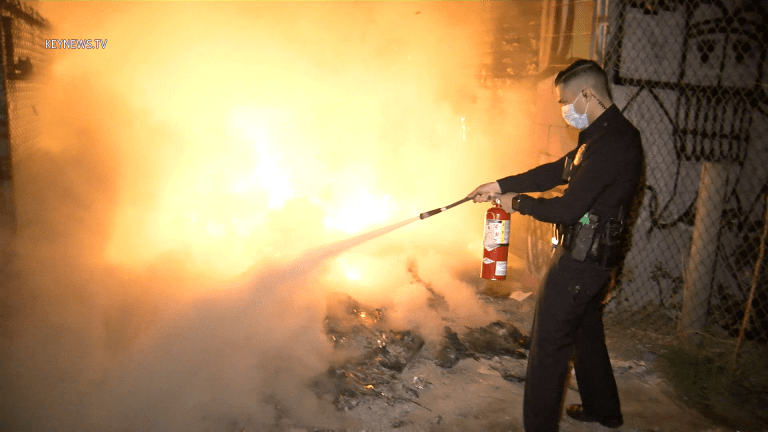 LAPD Attempts to Extinguish Rubbish Fire
LAPD officers attempt to extinguish a small rubbish fire.
LAPD officers from Central Division use a dry chem extinguisher in attempt to put out a rubbish fire at 18th and Los Angeles Street. The fire, which occurred at 2:00 a.m, was eventually extinguished by LAFD resources. The building at the intersection was also slightly damaged by the flames.