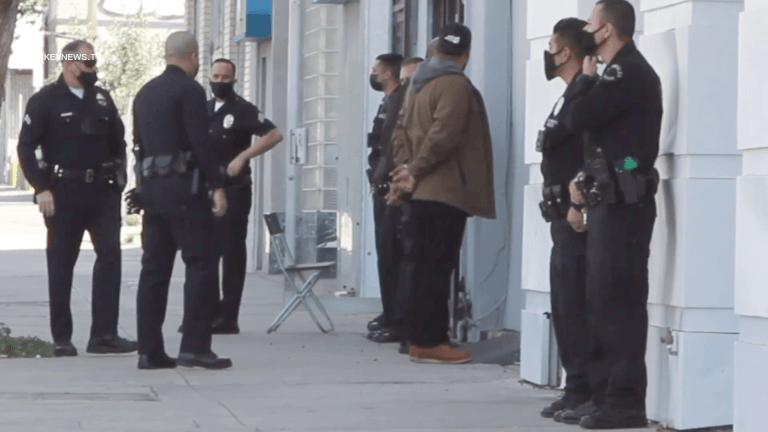 LAPD Investigates NoHo Cannabis Dispensary
Cannabis dispensary investigation with police vehicles at the scene and two in hand cuffs on Lankershim Blvd.
North Hollywood: On Wednesday, Mar. 17, 2021, around 10:00 a.m., two unmarked units and several North Hollywood Police vehicles were at a cannabis dispensary located on the 6400 block of Lankershim Boulevard. Two males were in handcuffs, three undercover officers were taking photos from the inside of the location, vehicles license plates, and documents inside the vehicles. The sign that was on the front of the business was removed awhile back by the name of MCC 25CAP. It is unknown if the two males handcuffed were taken into custody or not. LAPD is conducting the investigation.
​
Oscar Sol Photojournalist Key News Network