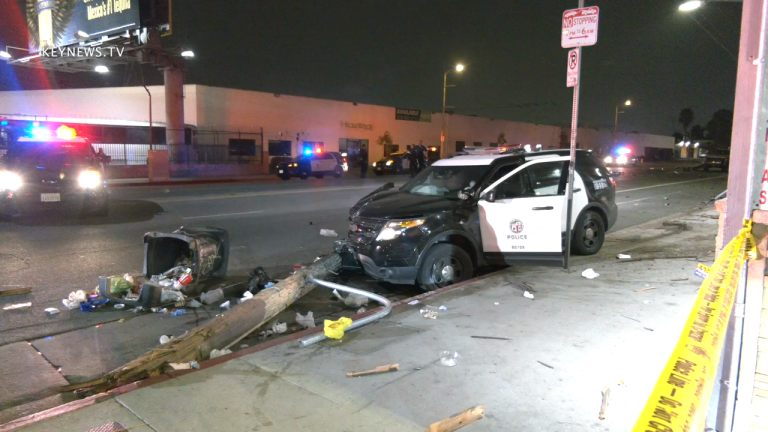 LAPD Involved in Sun Valley Traffic Collision
A collision involving LAPD occurred in Sun Valley Tuesday night.
Sun Valley: On Tuesday, Feb.9, at 10:15 p.m., a Los Angeles Police Department vehicle was involved in a traffic collision on Lankershim Boulevard and Tuxford Street. There were downed power lines at the scene of the accident, and extensive damage to the front end of the LAPD vehicle.
This story will be updated if more information becomes available.
​
Keith Johnson Photojournalist, Key News Network