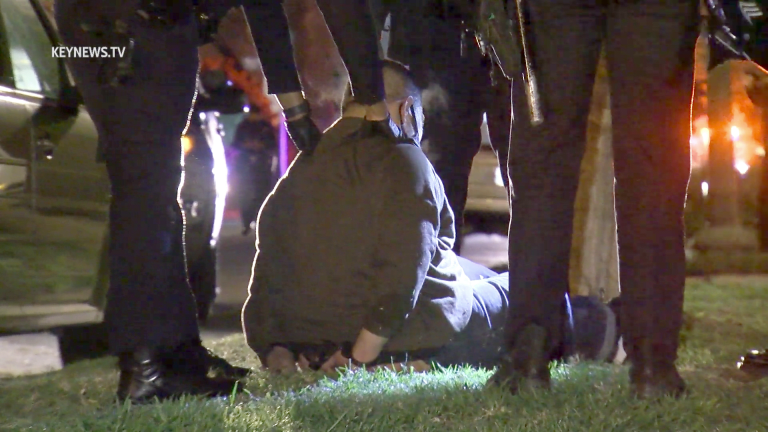 LAPD Pursuit Termination in West Los Angeles
After leading police on a chase, stolen vehicle problems and trying to flee on foot, the suspect was taken into custody.
Los Angeles: Early morning Friday, Mar. 12, 2021, a suspect was in custody after a thirty minute pursuit through the West side of Los Angeles. The pursuit started at the intersection of Pico Boulevard and Hoover Street when the suspect fled from officers in a stolen vehicle. The suspect led officers on a high speed chase, blacked out, through the city. The suspect encountered vehicle problems at the intersection of Tennessee and Manning Avenues. Officers used 40mm projectiles to break the vehicle's glass and fired three rounds into the suspect. The suspect ran on foot for less than one block before he was taken into custody.
​
Zak Holman Senior Photojournalist, Key News Network