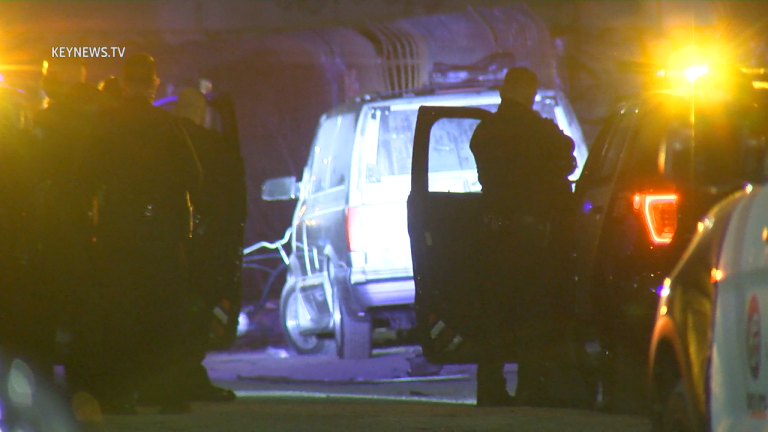 LAPD SWAT Takes 2 into Custody After Armed Grand Theft Auto
Suspects taken into custody without incident involving armed Grand Theft Auto in Boyle Heights.
Boyle Heights: Two men were in custody Friday morning at approximately 2:45 a.m. after LAPD SWAT removed them from a vehicle that was involved in an armed Grand Theft Auto. The silver van was first discovered by Vernon PD who requested LAPD to respond and handle the situation near the intersection of Soto Street and E Washington Boulevard. LAPD Hollenbeck Division officers responded and immediately requested SWAT officers to respond. Two suspects were sleeping in the driver and passenger seats of the vehicle when SWAT officers made contact with them. Both suspects were removed without incident.
​
Zak Holman Photojournalist, Key News Network