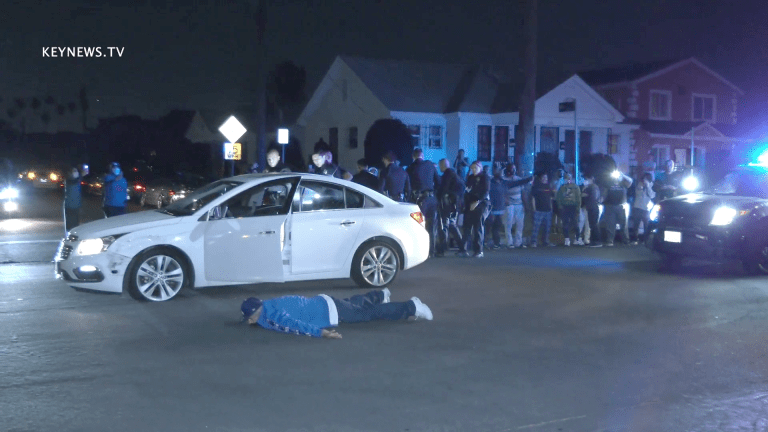 Large Group Crowds End of Police Pursuit
Crowd gathered near LAPD officers and vehicles at the end of a pursuit on Monday night.
Los Angeles: On Monday, Feb.22, around 8:45 p.m., about 100 civilians crowded the end of a police pursuit in Los Angeles telling the police not to shoot. The pursuit ended at 46th and Wall Street with the driver surrendering surrounded by police and a large crowd. The pursuit started around 8 p.m. traveling along the streets of South Los Angeles and nearby freeways. The driver then circled back around to the neighborhood streets of South Los Angeles where the pursuit ended.
​
Keith Johnson Photojournalist, Key News Network