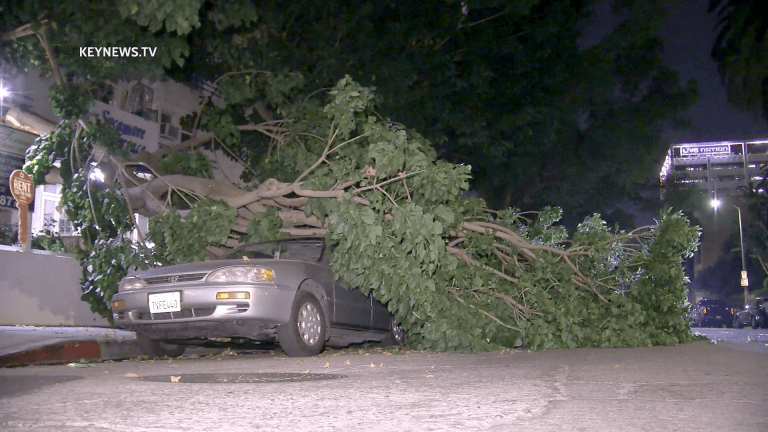 Large Tree Branch Falls Damaging 2 Parked Cars in Hollywood
Two cars were damaged by a large tree branch that fell early Wednesday morning on Sycamore Avenue.
Hollywood: A large tree branch fell on two parked cars around 4:15 a.m. Wednesday, June 16, 2021, blocking the northbound lane on the 1700 block of North Sycamore Avenue. Two sedans were damaged, one seriously, by the weight of the tree branch. A heat wave over the past few days and drought conditions are possible contributing factors. No injuries were reported, and street services were notified to remove the fallen tree.
Zak Holman Senior Photojournalist, Key News Network