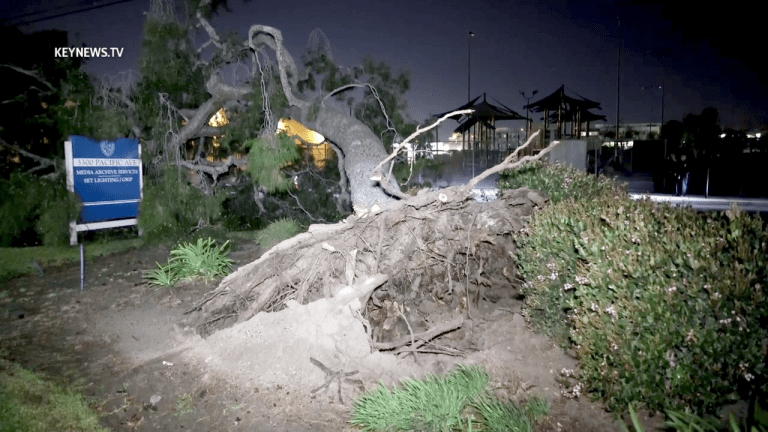 Large Tree Fell in Burbank After a Day of Wind and Rain
A large tree fell on the sidewalk of W. Pacific Avenue Wednesday night.
Burbank: At approximately 10:40 p.m. on Wednesday, Mar.3, Burbank Police received a call of a possible tree down in the area of Providencia Elementary School. Units arrived to find a large tree which had fallen on the sidewalk at 3300 W. Pacific Avenue. It is unknown what caused the tree to fall, but a rain and wind storm hit the area earlier in the day. Police are working to arrange for the tree to be cut up and removed.
​
Edward Tovmassian Photojournalist, Key News Network