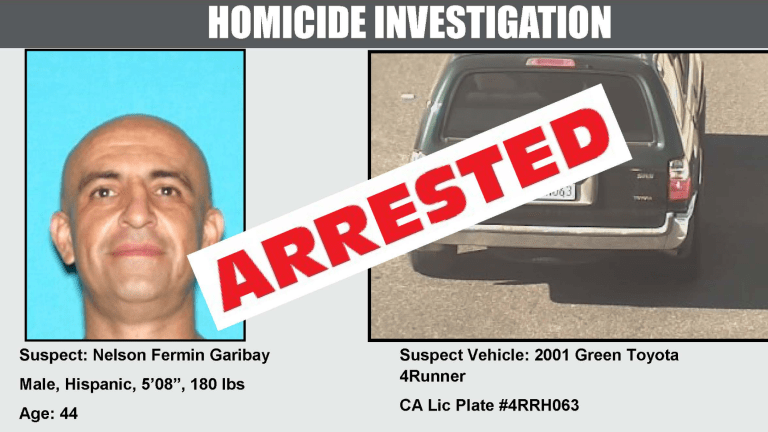 LASD Announces Arrest of Double Murder Suspect Garibay
Authorities have arrested the suspect they've been searching for since January 11 for a double murder.
The Los Angeles County Sheriff's Homicide investigators announced in a press release Monday, that suspect Nelson Fermin Garibay has been arrested.
According to the LASD press release, Sheriff's Detectives took Garibay into custody in the city of Otay, California on Thursday, Jan. 21, 2021, and transported him to Industry Station for booking. Suspect Garibay was arrested for the murder of his mother and stepfather, as well as the attempted murder of his brother on Monday, Jan. 11, 2021, at approximately 12:30 p.m. on the 14400 block of Marwood Street in Hacienda Heights.
The Los Angeles County District Attorney's Office filed 2 counts of murder and 1 count of attempted murder on Monday, Jan. 25, 2021. Garibay is currently being held without bail.
Anyone with information about this incident is encouraged to contact the Los Angeles County Sheriff's Homicide Bureau at (323) 890-5500, or to report information anonymously call "Crime Stoppers" at (800) 222-TIPS (8477).
​