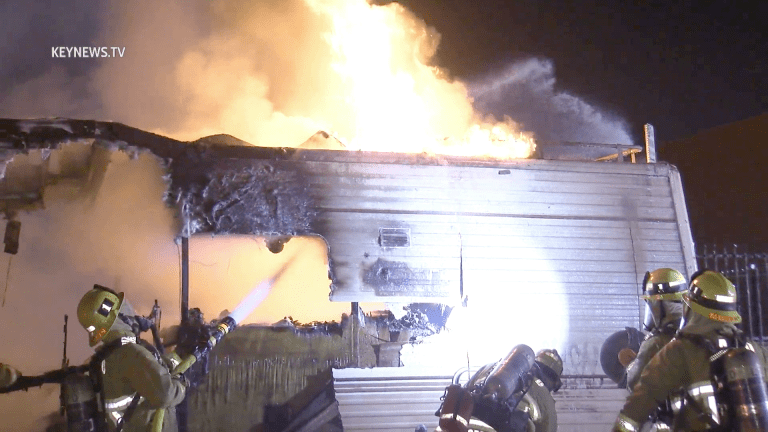 Lincoln Heights RV Fire
LAFD quickly extinguished the flames in an RV on N. Barranca Street Wednesday night.
Lincoln Heights: An RV caught fire at 1800 North Barranca Street at approximately 10:45 p.m. Wednesday, Mar. 17, 2021. Los Angeles Fire Department resources responded and were able to extinguish the fire in under fifteen minutes. No injuries reported at this time. Cause is unknown.
​
Zak Holman Senior Photojournalist, Key News Network