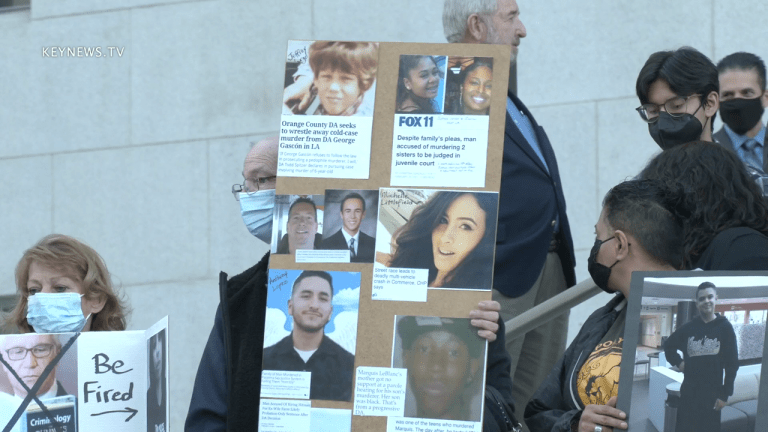 Los Angeles Sheriff Villanueva Speaks at DA Gascon Recall Rally
Saturday's "Victim's Vigil" launched effort to recall DA Gascon, and plan to gather signatures.
Los Angeles: At 5:00 p.m. Saturday, Feb. 27, a "Victims Vigil" was held at the Hall of Justice on Temple Street in Downtown Los Angeles to launch a recall effort against Los Angeles County District Attorney George Gascon. Crime victims and law enforcement officials claim that Gascon's changes, since taking office in December of 2020, favor the rights of criminals over their victims. Organizers plan on gathering the signatures needed to file an intent to recall. Los Angeles County Sheriff Alex Villanueva spoke at Saturday's vigil.
​
Keith Johnson Photojournalist, Key News Network
​
​