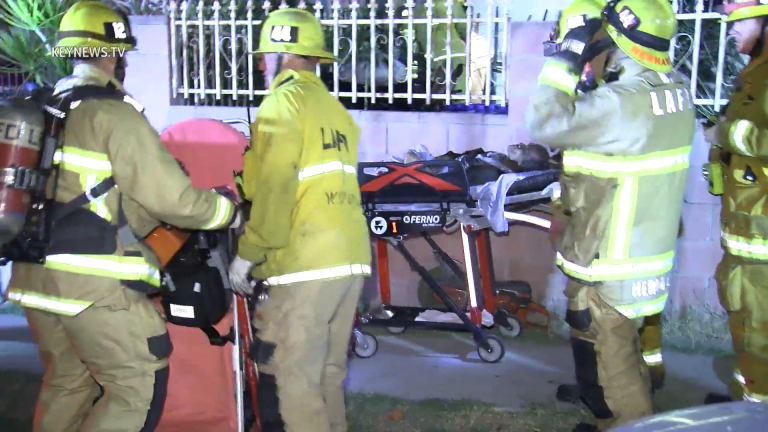 Male in Critical Condition From Cypress Park House Fire
LAFD responded to a house fire on Maceo Street that caused critical injury to a male.
WARNING: Video is classified as Graphic Content
Los Angeles: A man in his 50s was transported in critical condition to County USC Thursday evening when the back house he was living in caught fire. A possible outside fire spread into a back house on the 3400 block of Maceo Street in Cypress Park at approximately 11:49 p.m., Jan. 21, 2021. LAFD arrived at the location and was able to quickly extinguish the fire. The cause of the fire is currently under investigation.
​
Zak Holman Photojournalist, Key News Network
​
​