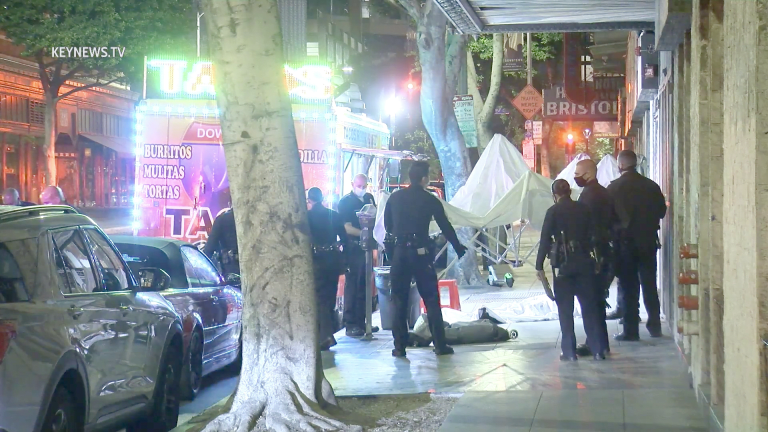 Male Shot Dead on Sidewalk Near Downtown LA Taco Stand
Motive not known for shooting of male at taco stand in DTLA early Friday morning.
Los Angeles: LAPD officers used CPR on a gunshot victim this morning at 12:30 a.m. Friday, Feb.26, in attempts to save their life. The shooting occurred on the sidewalk next to the taco stand on the 400 block of 8th St. LAFD responded and pronounced the victim deceased at the location. According to LAPD, the victim was a male Black in his late twenties/early thirties. The motive, and what led up to the shooting is being investigated.
At least two suspects fled on foot westbound on 8th Street toward Olive, according to Lieutenant Ryan Rabbett with Central Bureau Homicide who was interviewed by Key News at the scene. Anyone with information regarding this incident is urged to call 1-877-LAPD-24-7 (877-527-3247), or anonymous tips can be called into LA Crime Stoppers at 800-222-TIPS, or by visiting the website.
​
Zak Holman Senior Photojournalist, Key News Network
​
​