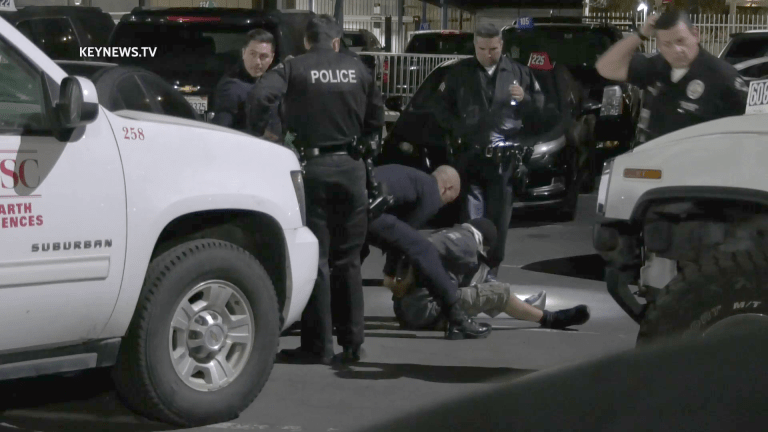 Man Attempting to Steal Vehicle Captured at Felix Chevrolet
A man attempting to steal a vehicle at Felix Chevrolet was apprehended by police at the location early Wednesday.
Los Angeles: On Wednesday morning, Apr. 28, 2021, Los Angeles Police Department SouthWest division officers responded to Felix Chevrolet on the 3300 block of South Figueroa Street for reports of a person breaking into vehicles and attempting to drive off. When officers arrived, the suspect was driving through the service department in a white Tahoe but was unable to get through the locked gate to take the vehicle. LAPD cut through the fence and was able to get the car thief suspect and place him in custody.
Jack Reynolds Photojournalist, Key News Network