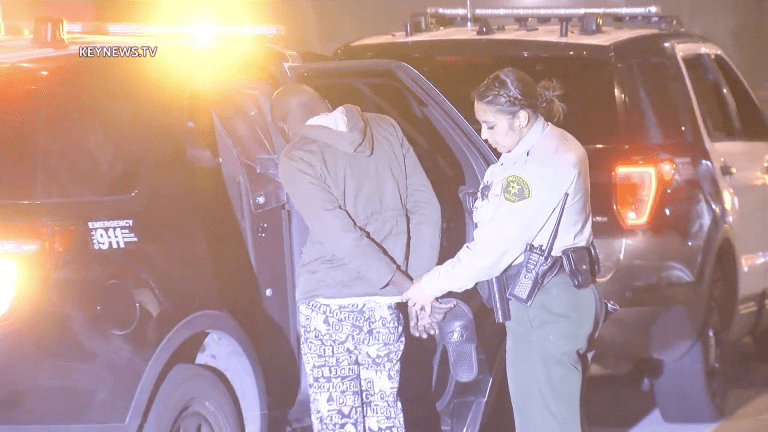 Man Broadcasts Profanities After Stealing LAFD Radio
A man stole a radio from paramedics assigned to an LAFD rescue, and began broadcasting profanities before he was found and arrested on Thursday night.
South Los Angeles: A man was in custody after stealing a Los Angeles Fire Department radio, then broadcasting profanities repeatedly on an LAFD channel before being located by LAFD personnel and arrested by Los Angeles Sheriff's Department deputies. The radio was initially taken from paramedics assigned to an LAFD rescue working the South Bureau area at an unspecified location and time.
LAFD Communications was able to locate the stolen radio in the area of 12021 South Wilmington Ave. after the suspect transmitted profanities on the LAFD medical channel at approximately 11:43 p.m. Thursday, Nov. 4. LAFD communications requested LASO and Los Angeles Police Department officers in the area to assist in detaining the male suspect who was found at a bus stop on Wilmington Avenue in the located area. 
The suspect attempted to hide the radio in the bushes in front of MLK hospital before LA County Sheriff's deputies were able to detain the man. The suspect was positively identified by LAFD and private ambulance personnel who were in the area at the time. The department radio has been recovered.