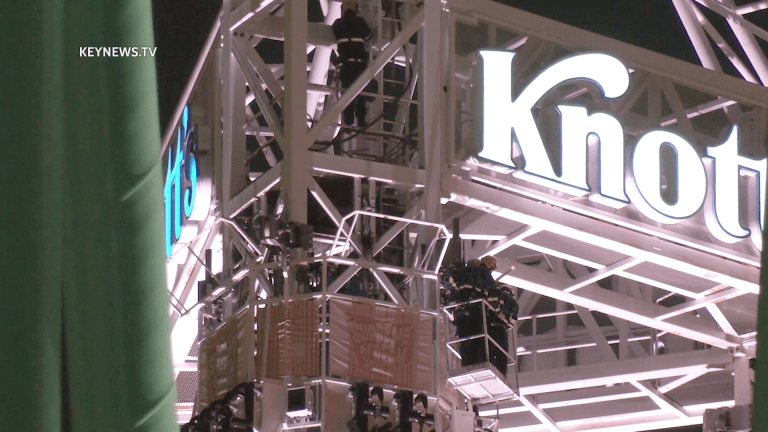 Man Climbs to Top of Ride at Knott's Berry Farm
A man climbed to the top of Knott's Berry Farm's 325 ft. tall Supreme Scream ride Saturday evening prompting rescue and police response along with street closures.
Buena Park: On Saturday, July 17, 2021, just before 10:00 p.m., a man was taken into custody by Buena Park Police Department officers for climbing to the top of Knott's Berry Farm's Supreme Scream ride, a 325 ft. tall vertical tower with a 252 ft. turbo drop. 
Orange County Fire Authority responded to the scene and rescued the man who came down safely after being atop the ride since around 7:30 p.m. Firefighter paramedics transported the unidentified man to a local hospital. Streets were closed in the immediate area during the time of the incident.
Keith Johnson Photojournalist, Key News Network