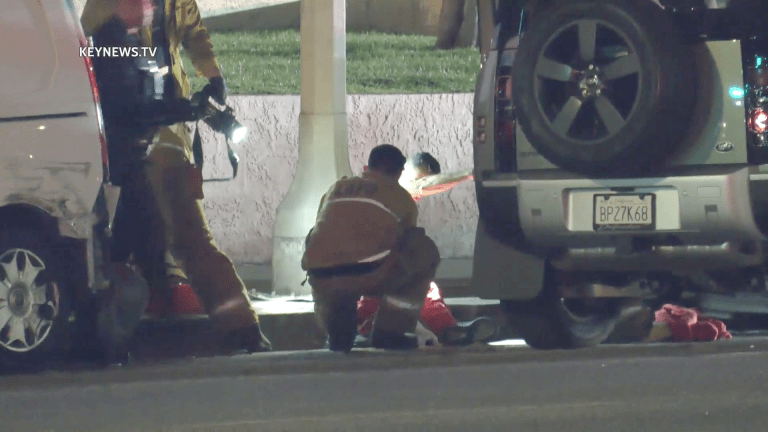 Man Dies from Gunshot Wounds After Crashing His Vehicle Attempting to Flee Shooting Location (GRAPHIC)
A male gunshot victim attempting to flee the location of the shooting, crashed his vehicle into two parked cars, then succumbed to his injuries at a hospital.
WARNING: Video is classified as Graphic Content
North Hollywood: Los Angeles Police Department and Los Angeles Fire Department responded to a man that had crashed his car after being shot on the 7900 block of Laurel Canyon Boulevard around 10:00 p.m. Wednesday, June 9, 2021. 
According to LAPD, a 43-year-old male was in his vehicle behind the location when he was shot multiple times by unknown suspect(s). The victim attempted to flee in his vehicle and subsequently crashed into two parked vehicles. 
LAPD confirmed the victim was transported by LAFD to a local hospital in critical condition where he succumbed to his injuries. According to LAPD, this incident is not gang related.
This report will be updated if more details become available. 
Keith Johnson Photojournalist, Key News Network