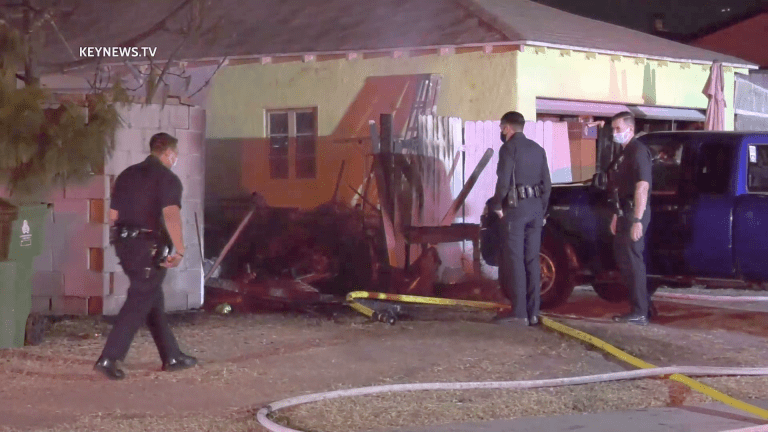 Man Found Dead in Tent at Westchester House Fire
A  man was found dead in a tent at a Westchester house fire on Kenyon Avenue Thursday night.
Westchester: The Los Angeles Fire Department responded to a structure fire at 11:43 p.m. Thursday, July 22, 2021, on the 8300 block of South Kenyon Avenue. Firefighters arrived to a single family dwelling with fire showing in an area (courtyard type) with excessive storage, according to LAFD. 
Firefighters aggressively fought the flames and extinguished the fire in 17 minutes. A search was conducted after firefighters were informed that the male occupant  typically slept in a tent in the area of the fire, according to LAFD. 
The tent was located and firefighters found the adult male beyond medical help. He was determined deceased at the scene, reported LAFD. Arson responded to investigate per protocol for a fatality at a fire. 
Jack Reynolds Photojournalist, Key News Network