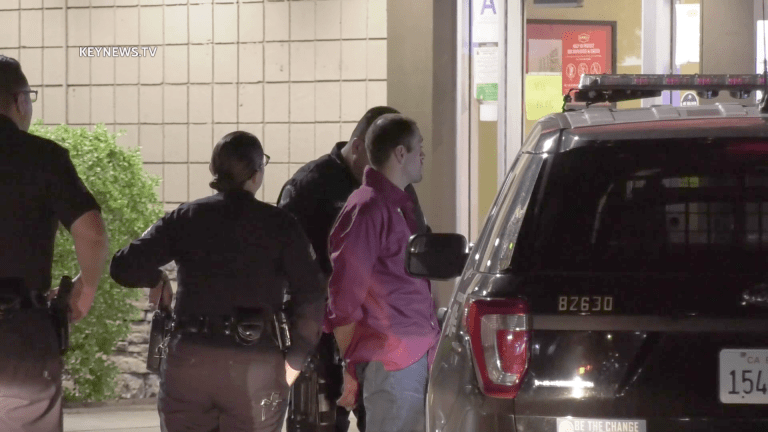 Man Pulls Gun on Denny's Employee
A man pulled a gun on an employee in the restroom of Denny's Roscoe Boulevard location in Van Nuys early Monday morning.
Van Nuys: At Approximately 2:05 a.m. Monday, June 21, 2021, the Los Angeles Police Department responded to a call of a man with a gun at the Denny's Diner located at 15540 Roscoe Blvd. Upon arrival, the employee advised LAPD the man with a gun was in the restroom of the location. 
The employee (who declined to be interviewed on camera) said that after finishing his break, he walked into the restroom and observed the man smoking inside the location. He said he advised the client customer that smoking was not permitted inside the facility and then the man pulled a gun out of his waist and pointed it at his chest and said,"Get the F out of here." The employee then called LAPD. 
The suspect left the gun in the bathroom and surrendered to LAPD without further incident. A revolver was located in the restroom and the suspect was taken into custody. The scene cleared at 2:55 a.m.
Andrew Gonzalez Photojournalist, Key News Network