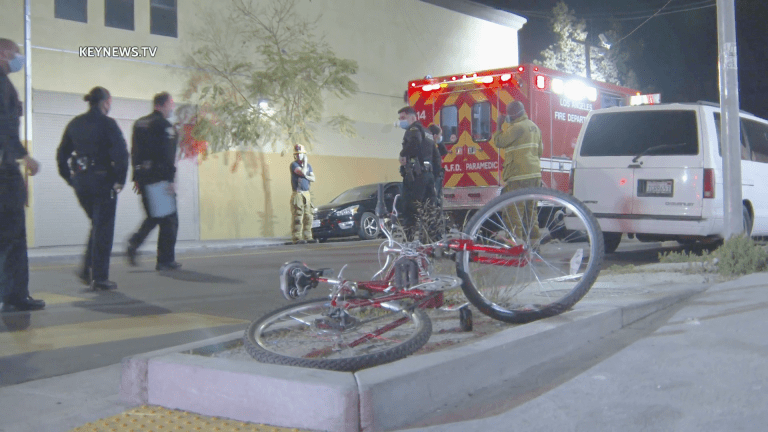 Man Riding Bicycle was Struck in Historic South-Central Hit-and-Run
A man riding a bicycle was struck, then transported to a hospital after a hit-and-run at San Pedro and 28th Street.
Los Angeles: A man was hit on a bicycle while riding on San Pedro at 28th Street around 10:43 p.m. Sunday, Apr.18, 2021. There are conflicting reports at this time as to whether the victim was struck by a vehicle, or another bicycle. The victim was found in the roadway unconscious but breathing. Los Angeles Fire Department transported the victim to a local area hospital. Los Angeles Police Department South Traffic will be handling the investigation.
​
Zak Holman Senior Photojournalist, Key News Network