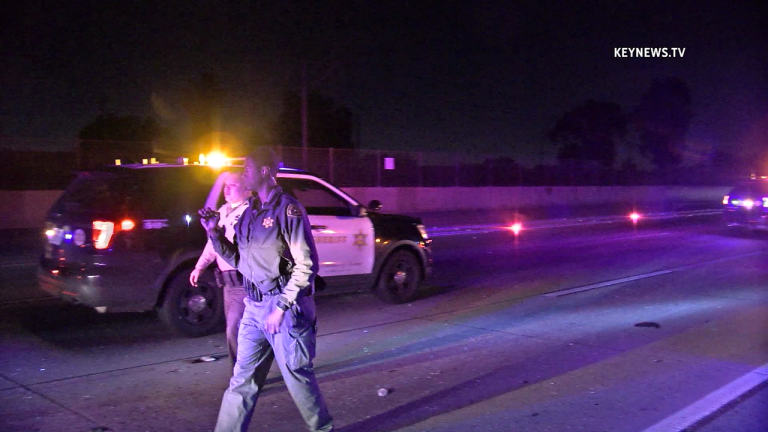 Man Struck by Vehicle and Killed After Walking on EB I-105
A male was struck by a vehicle and killed on the eastbound 105 just before the 710 interchange.
A pedestrian was struck and killed while walking on the number 2 lane of Eastbound 105 freeway last night at 11:36 p.m. just before the 710 interchange. LA County Fire responded to the location and pronounced the victim deceased at scene. A male driving a Saturn View struck the male at an unknown speed. Preliminary investigation by CHP states that it appears the male walking on the freeway walked in front of the path of travel of the Saturn. The front of the vehicle struck the victim. No injury was reported to the male driver of the vehicle. LA County Coroners office was dispatched to the location for the diseased male. A female was seen taken into custody on the 105 at the crash location by CHP. Her role in the incident is unknown at this time.