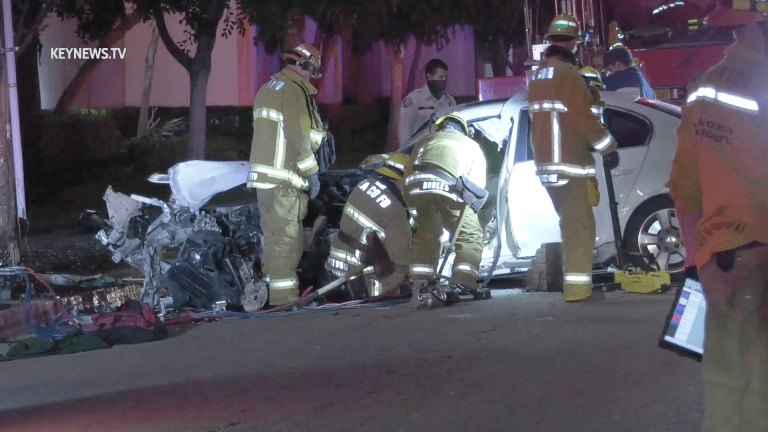 Man Trapped After Solo Vehicle Traffic Collision in El Monte
LA County firefighters worked to extract trapped victim who crashed into a power pole on Stewart Street early Sunday.
El Monte: At approximately 3:30 a.m. Sunday, Mar. 21, 2021, El Monte Police Department and Los Angeles County Fire Department responded to a single vehicle crash into an Edison pole on the 11300 block of Stewart Street. The victim was trapped in his vehicle for around 45 minutes while LACoFD worked to extract him from the vehicle. The injured victim was transported to County USC Medical Center. Speed is being investigated as one of the possible causes of the collision. El Monte had a hard closure on Stewart Street and Southern California Edison was on the scene due to the compromised pole. Key News interviewed El Monte Police Sergeant David Avalos at the crash scene.
​
Jack Reynolds Photojournalist, Key News Network