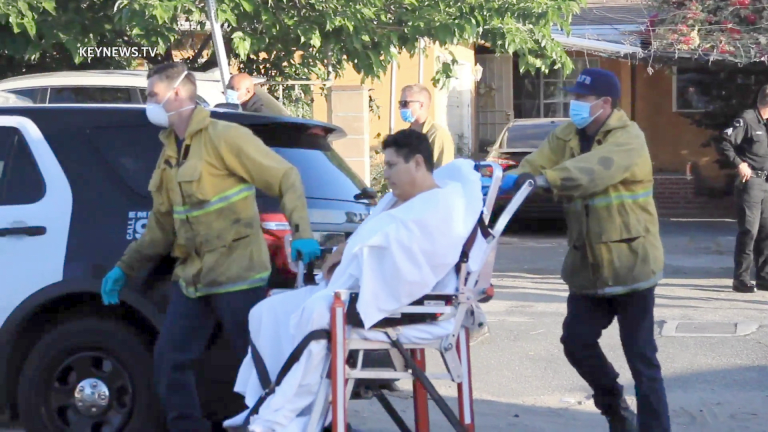 Man Wounded in North Hollywood Shooting, Suspect at Large
A man was wounded in a shooting on Strathern Street and Lankershim Boulevard Sunday evening.
North Hollywood: On Sunday, May 23, 2021, around 6:45 p.m., the Los Angeles Police Department responded to a shooting on the 11600 block of Strathern Street where a man was found suffering from a gunshot wound to his upper arm. 
According to LAPD Foothill Division, the 50-year-old male victim was outside of his vehicle engaged in a verbal argument with the suspect. Both victim and suspect then entered their vehicles and began to drive away. The suspect drove next to the victim's vehicle and fired rounds at the victim. The victim sustained a gunshot wound and was transported to a local hospital by Los Angeles Fire Department paramedics in stable condition. The suspect fled the area in a black sedan. The incident is not gang related.
Oscar Sol Photojournalist, Key News Network