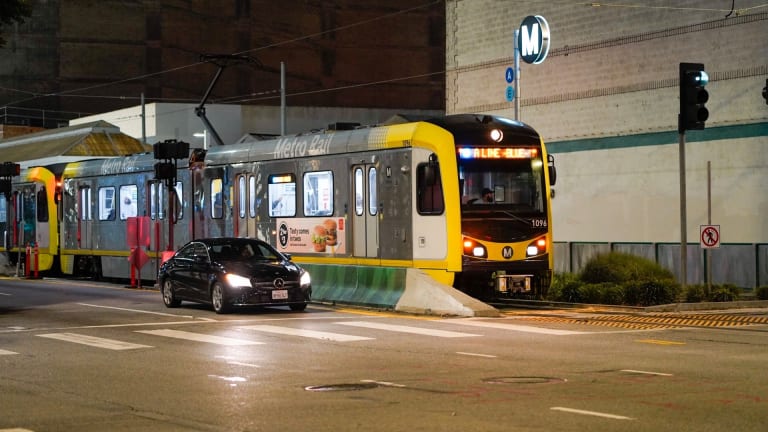 Metro A Light Rail Train Collides with Vehicle
Southbound Metro train collided with passenger vehicle.
​​Historic South Central, CA: At 5:56 a.m., a Metro A light rail train moving southbound from 158 W Washington Boulevard collided with a passenger vehicle. No injuries aboard the train or vehicle were reported by LAFD.
​
Andrew Loera photos, Key News Network