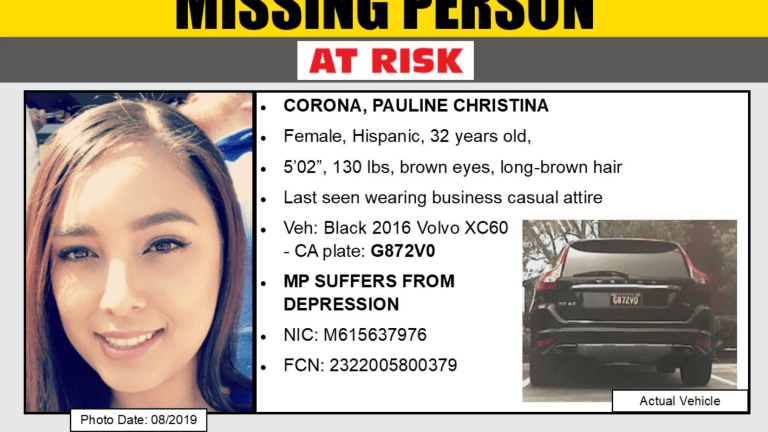 Missing At-Risk Female Last Seen via Cell Phone Call with Family
Missing person Pauline Christina Corona was last seen on February 27, 2020.
The Missing Persons Unit detectives of the Los Angeles County Sheriff's Department are seeking the public's help in locating Pauline Corona who was last seen via cell phone with family on February 27, 2020, at 11:30 a.m. She suffers from depression and her family is concerned for her well-being.
Ms. Corona is a 32-year-old Hispanic female, 5 feet 2 inches tall, 130 pounds, with brown eyes and long brown hair. She was last seen wearing business casual attire.
Ms. Corona drives a 2016 Black Volvo XC60, CA plate G872V0.
Please report any information to the Los Angeles County Sheriff's Department Missing Persons Unit, Sergeant Mike Rodriguez, Detective Abraham, or Detective Pereida at (323) 890-5500. To provide information anonymously, call "Crime Stoppers" at (800) 222-TIPS (8477), or by using the website. http://lacrimestoppers.org
​
​
​