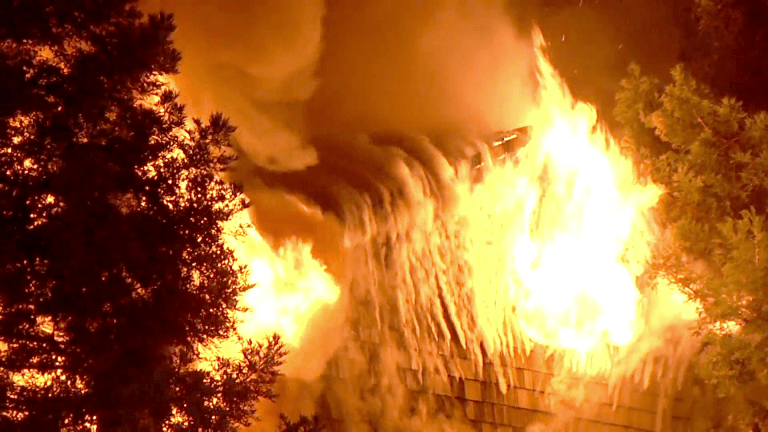 Modesto Condominium Complex Fire Damages 2 Units, 1 Person Transported to Hospital with Smoke Inhalation
Two units in a condominium complex on the corner of Scenic Drive and Rose Avenue suffered heavy damage in an early morning fire, one person transported to hospital with smoke inhalation.
Modesto: Around 1:45 a.m. Saturday, May 22, 2021,  Modesto Fire Department responded to a fire in a condominium complex at the corner of Scenic Drive and Rose Avenue. Arriving fire crews found heavy smoke and flames coming from two story townhomes. A second alarm, then third alarm was called for additional resources. Ceres and Stanislaus Consolidated Fire Protection responded to the fire. One person appeared to have injuries and was taken to an ambulance for care. According to Modesto Fire Department, the fire was fought in offensive mode until a portion of the building collapsed. Two units suffered heavy damage and one victim was transported to the hospital with smoke inhalation. The fire is currently under investigated.
Gaby Muro Photojournalist, Key News Network