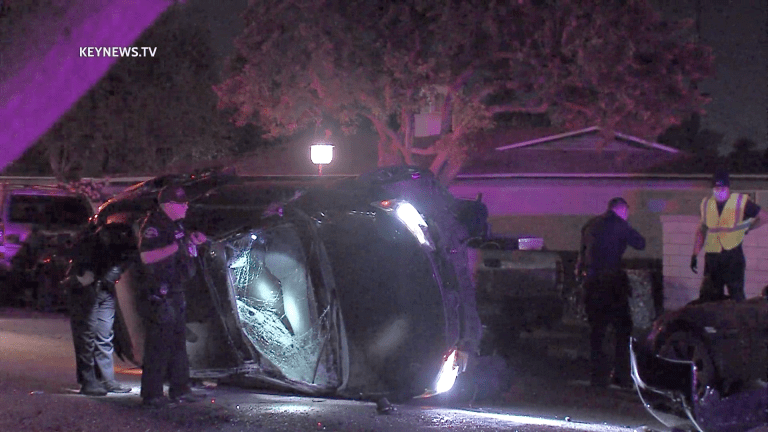 Montclair Single Vehicle Rollover Crash
A vehicle crashed into three parked cars in Montclair early Sunday morning.
Montclair: Just before 2:00 a.m. Sunday, Nov. 21, , Montclair Fire Department responded to Palo Verde Street and Monte Vista Avenue for reports of a single vehicle rollover crash. Arriving engines located one vehicle on its side that had crashed into three parked cars. The driver was not transported to a hospital, but was given a Field Sobriety Test at the scene by Montclair Police Department officers.