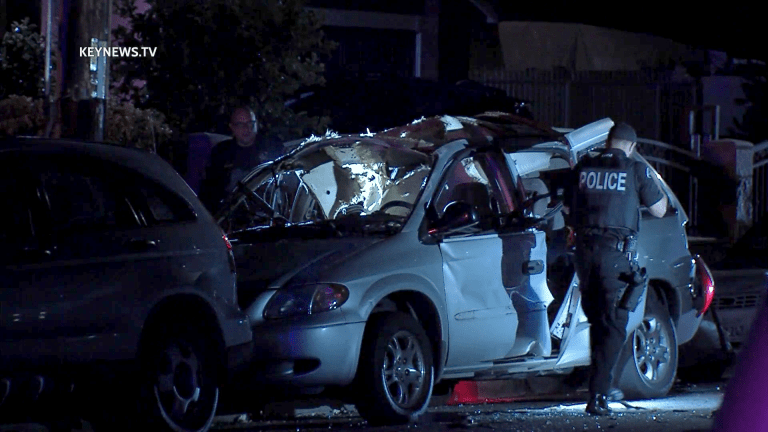 Montclair Vehicle Explosion Causes Brief Loss of Power on Kingsley Street
Residents of Kingsley Street experienced a brief loss of power after a vehicle exploded early Monday morning.
Montclair: Around 12:08 a.m. Monday, June 14, 2021, Montclair Police Department responded to the area of 4500 Kingsley Street after receiving several reports of an explosion in that area. According to a press release from MPD, residents in that area experienced a brief loss of power and believed it was from a transformer explosion. When officers arrived at the location, they found a parked unoccupied vehicle with extensive interior and exterior damage caused by an explosion.
According to MPD, the source of the explosion has yet to be determined. No one was injured and no damage was caused to any surrounding structures or vehicles. The Ontario Bomb Squad responded to the scene and notified the FBI. The FBI is currently assisting the MPD with the investigation. 
At this time, there are no suspect leads or motive. The area has been deemed safe.
The Montclair Police Department is asking for anyone with information regarding the explosion to contact the Montclair Police Department Dispatch Center at 909-621-4771.
Tony V Photojournalist, Key News Network