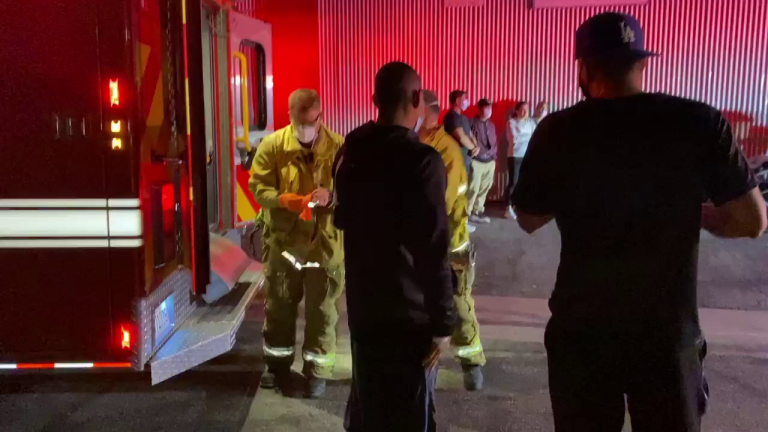 Motorcycle Rider Crashes into Taco Stand in Lincoln Heights
Allegedly inebriated motorcycle rider crashed into taco stand on Artesian Place.
Los Angeles, August 4, 2020: A person on a motorcycle allegedly driving under the influence, crashed into the Avenue 26 Taco Stand on Artesian Place in the Lincoln Heights neighborhood of Los Angeles.​
The incident occurred around 10:45 p.m. Tuesday evening, when LAFD along with LAPD responded to the crash that left one of the taco stand workers unconscious, and the motorcycle rider injured. The stand was demolished, with food and tables scattered everywhere at the scene.
According to a witness, there was a motorcycle meet-up that ended at the Avenue 26 Taco Stand. An identified female, who was allegedly inebriated, got onto a motorcycle and drove it into the stand. The taco stand worker, along with the female, were transported to a hospital by LAFD.
This story will be updated if more information becomes available.
Andrew Loera photos, Key News Network