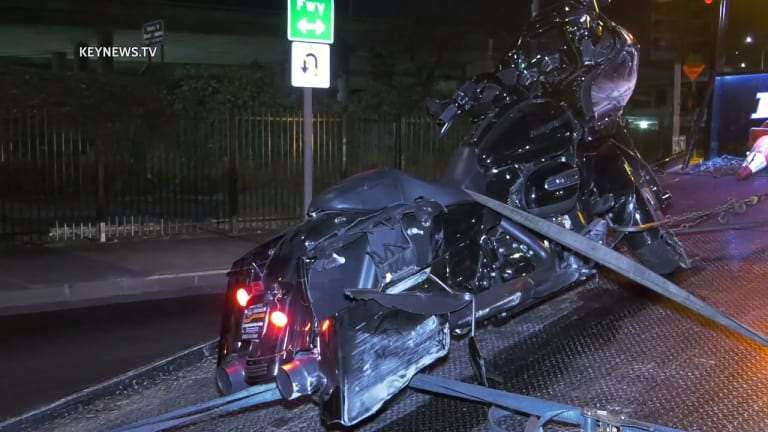 Motorcyclist Thrown in Freeway Collision Dies on Street Below Overpass
A rider was thrown from a motorcycle over the 10 freeway overpass from a collision that occurred on the 110 transition.
Los Angeles: California Highway Patrol responded to a reported motorcycle collision on the transition to the northbound 110 Freeway around 11:20 p.m. Thursday, Apr. 29, 2021. 
According to CHP, the rider went over the overpass and landed on Venice Boulevard where he was pronounced dead by Los Angeles Fire Department paramedics. Los Angeles County Coroner was called to the scene. Victim identification and the cause of the accident were not available at the time of the incident.
The Los Angeles County Medical Examiner-Coroner's office has identified the victim as 53-year-old Richard Barnwell.
Jack Reynolds Photojournalist, Key News Network