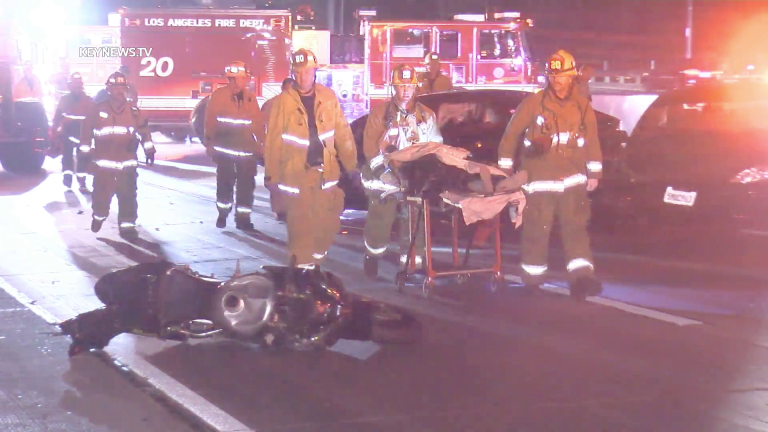 Motorcyclist Ejected off Freeway, Down Embankment in Multi-Vehicle Collision
A motorcyclist was ejected in a multi-vehicle collision, then located down an embankment off the freeway.
Los Angeles: The entire Southbound 101 Freeway was closed Thursday morning between 4:57 a.m. and 5:40 a.m. due to a multi-vehicle collision involving a motorcyclist who was ejected from the freeway onto an embankment. Los Angeles Fire Department firefighters and California Highway Patrol officers responded to the area of the Southbound 101 just south of Union. 
The motorcyclist was located down an embankment approximately 40 feet from the freeway. Two other vehicles were involved, but the occupants suffered only minor injuries and were not transported. The motorcyclist was transported by LAFD to a local area hospital suffering from unknown injuries.