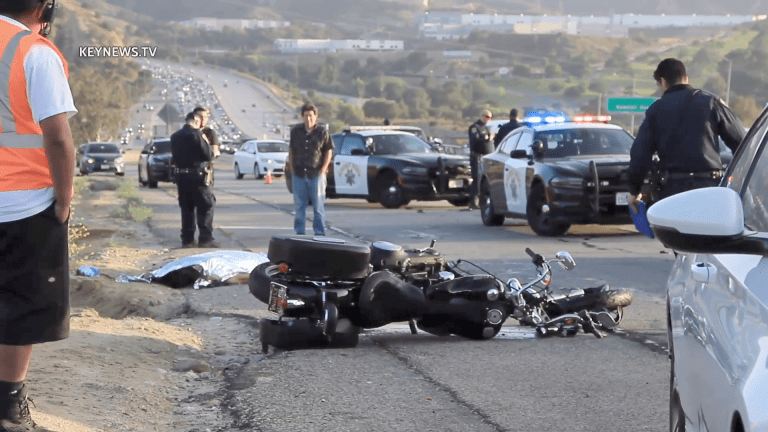 Motorcyclist Killed in Collision with Big Rig on 14 Freeway (GRAPHIC)
A motorcyclist was pronounced deceased after attempted life-saving measures by paramedics at the scene of the collision on the Northbound 14 Freeway Thursday evening.
WARNING: Video is classified as Graphic Content
Newhall: On Thursday, May 20, 2021, around 7:02 p.m., California Highway Patrol and paramedics responded to a traffic collision involving a big rig and motorcycle on the Northbound 14 Freeway at the Newhall on-ramp. Paramedics pronounced the motorcyclist deceased after attempting life-saving measures at the scene. AMR ambulance was cancelled upon arrival. CHP blocked off Newhall on-ramp and the #3 lane until investigation at the scene was completed. CHP is investigating the incident.
Oscar Sol Photojournalist, Key News Network