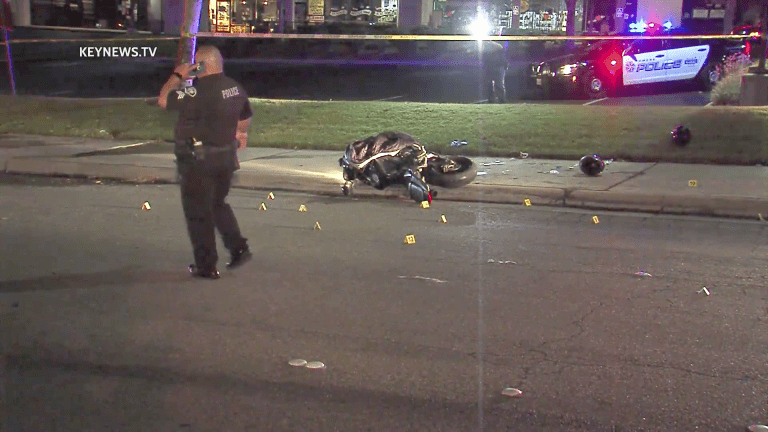 Motorcyclist Shot in Pomona
A motorcyclist was shot and located down on the roadway by police early Friday morning on Temple Street in Pomona.
Pomona: Pomona Police Department is investigating a shooting that was reported around 1:15 a.m. Friday, June 25, 2021, on Temple Avenue near Mission Boulevard. Arriving officers located a motorcyclist, who had been shot, down on the roadway next to a motorcycle. The victim was transported to Pomona Valley Hospital, a trauma center. Multiple evidence markers were visible at the scene. The victim's status is unknown, and police have yet to release any details of the shooting.
Anyone with information regarding this incident is encouraged to contact the Pomona Police Department at 909-620-2085.
"If You See Something, Say Something"
LA Crime Stoppers: Partner to prevent or report crime by contacting Pomona Police Department. Or if you wish to remain Anonymous, call "LA Crime Stoppers" by dialing 800-222-TIPS (8477), use your smartphone by downloading the "P3 MOBILE APP" on Google play or the App Store, or by using the website http://lacrimestoppers.org

Eric Maldonado Photojournalist, Key News Network