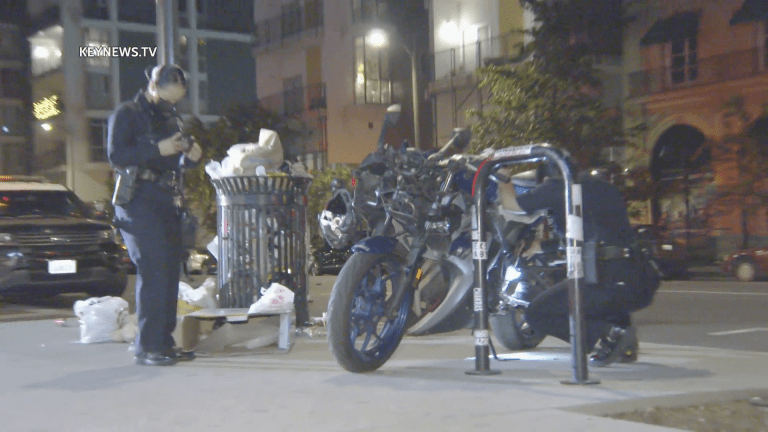 Motorcyclist Struck by Hit-and-Run Driver in Hollywood
Motorcyclist was transported in stable condition after struck by hit-and-run driver at Garfield and Hollywood Boulevard.
Los Angeles: A motorcyclist was struck by a hit-and-run driver at the intersection of Garfield Place and Hollywood Boulevard at approximately 11:30 p.m. Sunday, Apr. 18, 2021. The suspect vehicle, a possible dark green Honda Accord, was last seen fleeing from the location westbound on Hollywood toward Western. Los Angeles Fire Department responded and transported the rider to Cedars-Sinai Medical Center in stable condition. Los Angeles Police Department Hollywood Division is handling the investigation.
​
Zak Holman Senior Photojournalist, Key News Network