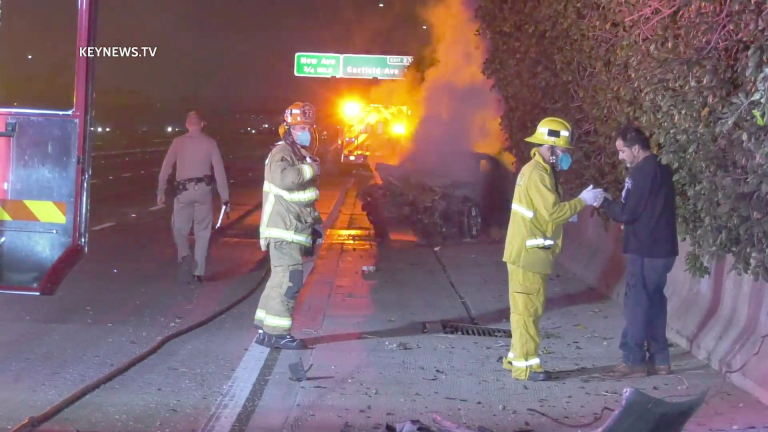 Multi-Vehicle Freeway Collision with Vehicle on Fire
Multiple vehicles were involved in an early morning 10 Freeway collision with one vehicle engulfed in flames.
Alhambra: Around 3:41 a.m. Monday, June 7, 2021, East Los Angeles California Highway Patrol received calls about a multiple vehicle crash on the East 10 Freeway at Atlantic Exit. Upon arrival, they found one vehicle fully engulfed in flames with four other vehicles totaled across the roadway. Alhambra Fire Department crews were on the scene to extinguish the vehicle fire and render aid. Three victims suffered minor injuries and were not transported. CHP had issued a Sig Alert at the time of the incident.
Jack Reynolds Photojournalist, Key News Network