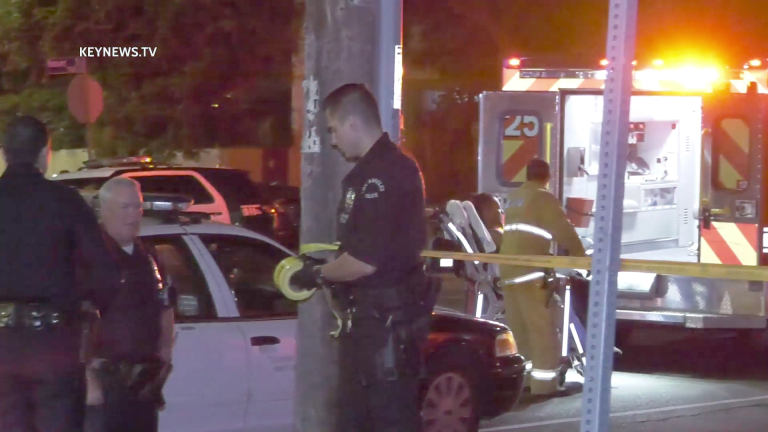 Multiple People Stabbed at Vermont-Slauson Party (GRAPHIC)
Two people were critically injured during a stabbing at a party on West 70th Street Sunday night.
WARNING: Video is classified as Graphic Content
Los Angeles: At approximately 10 p.m. Sunday, May 30, 2021, the Los Angeles Police Department responded to calls of multiple people stabbed at a party on the 800 block of West 70th Street in the Vermont-Slauson neighborhood of Los Angeles. Two patients were transported in critical condition by Los Angeles Fire Department paramedics, while one person was believed to have walked away from the scene. LAPD is investigating. Suspect is still at large.
Jack Reynolds Photojournalist, Key News Network