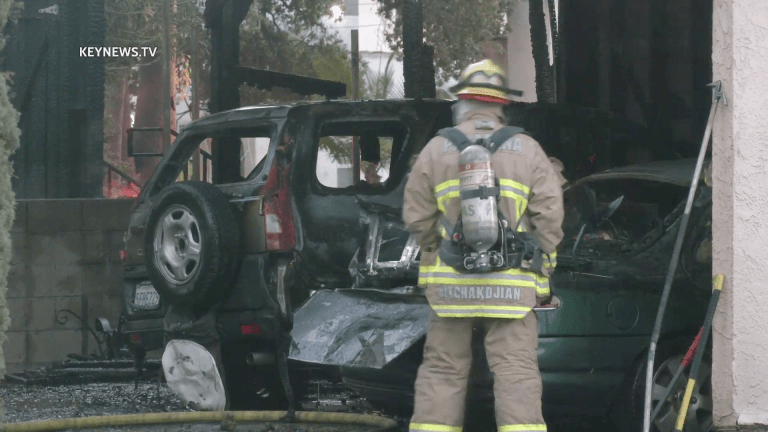 Multiple Suspicious Fires Under Investigation in Pasadena
Firefighters responded to multiple suspicious fires on Chester and Holliston Avenues in Pasadena Sunday evening.
Pasadena: Pasadena firefighters responded to three individual fires, blocks away from each other that started on Sunday, at approximately 5:41 p.m. on the 300 block of North Chester Avenue and the second one on the 300 block of North Holliston Avenue in Pasadena. The third fire was just to the north.
Deputy Chief of Pasadena Fire Department Tim Sell said at the scene that the first reported fire involved a vehicle fire in a structure at a carport on North Chester Avenue, and while en route to the fire, firefighters noticed a large column of smoke about a block away on North Holliston where crews encountered a second fire. Pasadena units ordered additional alarms after encountering two structure fires. Both fires are currently under investigation, said Sell. 
Sell said there was also a third fire just to the north that was discovered in the very light brush that was extinguished. The fire department, along with the police department, will be actively investigating all three fires.